Crop monitoring
Actual and Historical data

up to 0,5 m/px

resolution
everyday imagery
By opting for premium satellites, you gain access to significantly improved image resolution, allowing for a clearer, more detailed view of your fields. What's more, instead of waiting for periodic updates, you'll receive almost daily imagery, ensuring you're always working with the most up-to-date information.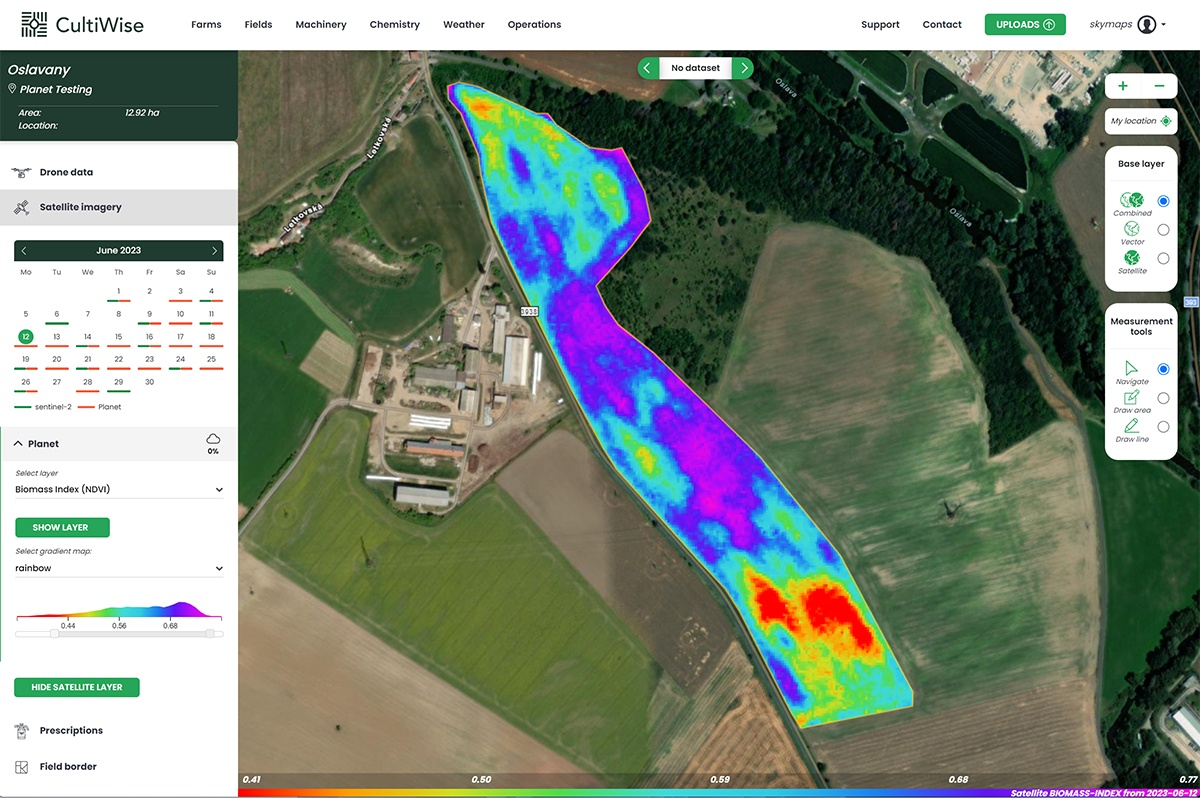 One of the standout features of our premium satellites is the enhanced management zone detailing. With this, you can refine your strategies, optimizing for the specific needs of various zones within your fields. Furthermore, our premium satellites substantially increase the likelihood of receiving cloudless imagery. This means fewer disruptions at creating prescription maps and clearer insights into the health of your crops.
Why choose Premium Satellites?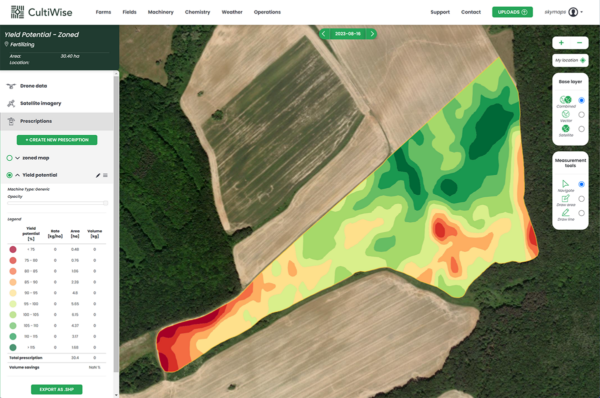 Assess the yield potential for each field zone based on multi-year historic biomass data.
Plan seeding, field preparations and fertilizer application based on the productivity of each zone.
Field productivity zones
Multi-year productivity analysis
Relative in-field yield differences
Custom number of zones
Custom dose rates
Edit tools
Compatible with any machinery
Recommendation for targeted 
soil sampling
VRA fertilizing, seeding, etc.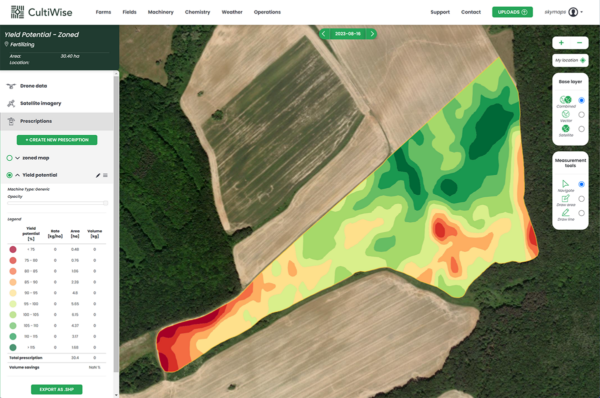 Generic zoning with premium satellites
More detailed management zones. Reliable prescription map creation thanks to more frequent imagery. Included all features from basic generic zoning:
Management zones
A lot of vegetation indices
Custom number of zones
Custom dose rates
Smoothing tool
Edit tools
Compatible with any machinery
VRA fertilizing, seeding, etc.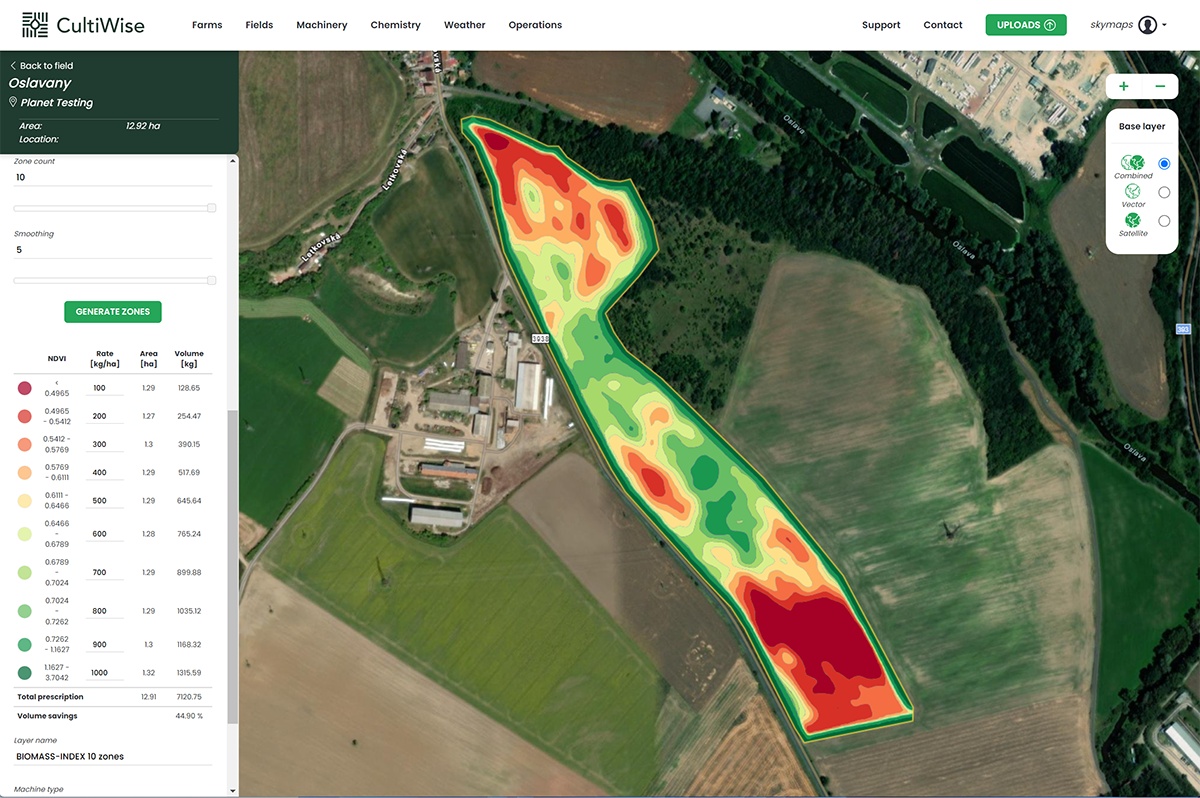 Ready to elevate your farming?
Reach out to us and explore the potential of CultiWise!